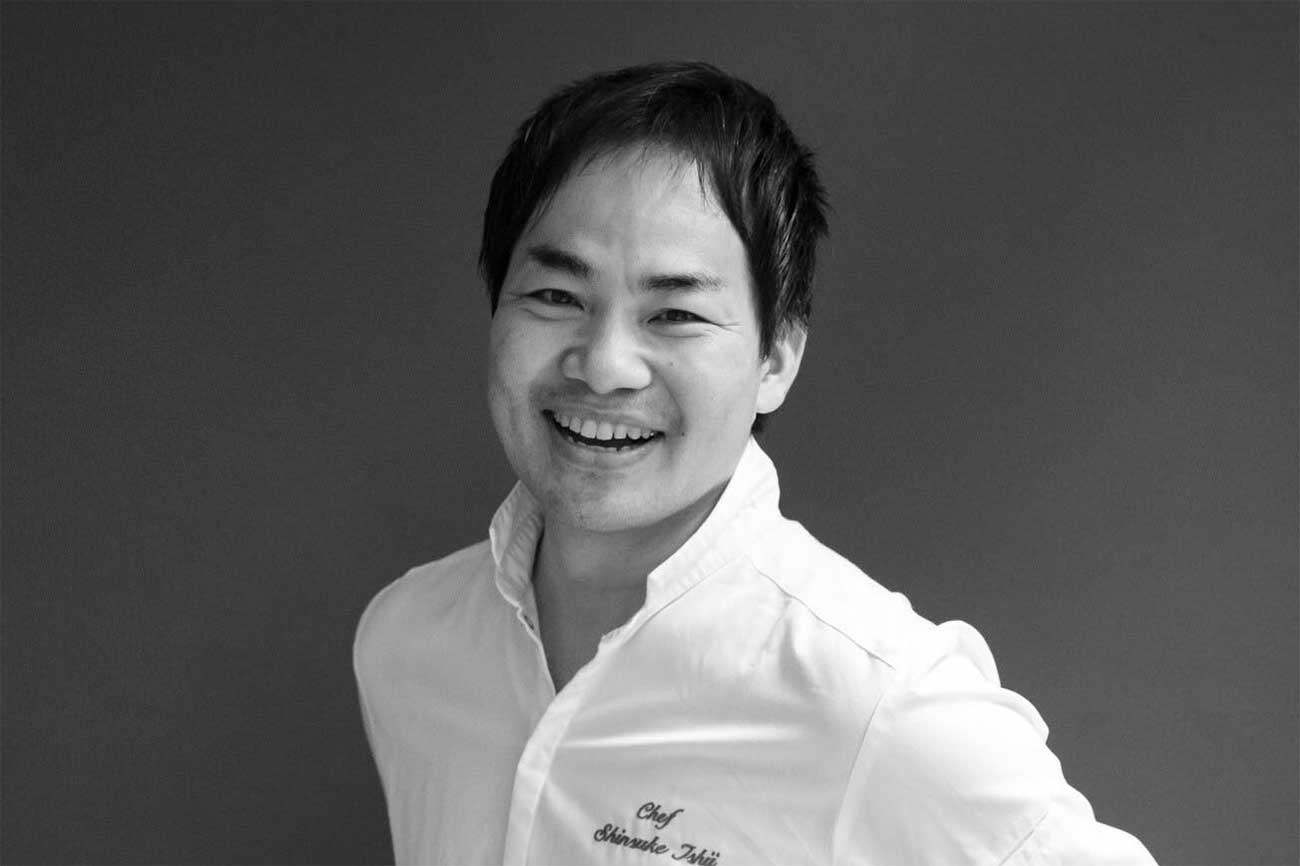 Shinsuke Ishii
After leaving a culinary college, Ishii worked at renowned"Hôtel de Mikuni" and "La Blanche" before relocating to France. There, he horned his skills at 2-starred and 3-starred Michelin establishments, before returning to Japan in 2004. He became the chef at "Restaurant bacar" in 2008, raising its popularity so much that it became very difficult to reserve a table. In April 2016, he opened his own "Sincère", offering classic yet playful French cuisine based on his wealth of experience from working at top restaurants both in Japan and abroad.

Sincère
Sincère is a French restaurant tucked into a residential neighborhood in Tokyo's Kitasando. Classical French techniques layered with modern touches make for playful presentation and warm hospitality that guests love. The extensive course menu showcases seasonality and conveys the feelings of the many producers who supply Sincere. The restaurant earned one star in the Michelin Tokyo Guide for 2019 and 2020.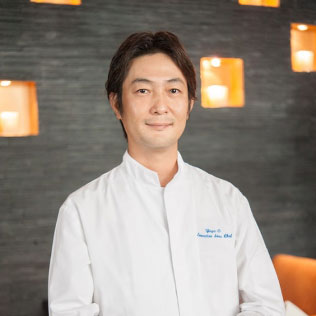 Yuya Okuda
Tokyo native born in 1978, Okuda took on the role of sous chef at Ginza's Angelina after training at Château Restaurant Joël Robuchon in Ebisu and Niki Club. His work took him overseas to Thailand to multiple achievements at the MADUZI HOTEL BANGKOK, and from 2017 as Executive Chef at La VIE French restaurant in the VIEHOTEL. After returning to Japan, he joined CITABRIA in April 2019 where he continues to wield his talent for fusing the essence of Asia with French cuisine.

CITABRIA Ltd
Incorporating many aspects of the restaurant industry in its business, CITABRIA has always strived to uncover the core of the restaurant culture by exploring its latent potential. It operates a wide variety of establishments: L'Effervescence (Michelin 2-starred French), La Bonne Table (casual French), CITABRIA Bar (hideaway bar), Food Lab (catering), Bricolage bread & co. (bakery).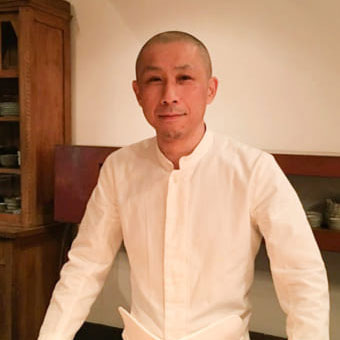 Jinnosuke Umehara
Born in Oita Prefecture to a restaurant family, Umehara began his training in Japanese cuisine in Kyoto. As manager of a restaurant-style antenna shop in Ginza, he worked on cuisine, events and information sharing in the Tokyo area aimed at regional revitalization, food tourism, and senary industries. In 2014, Umebara joined SIMPLICITY, dedicated to the creation of Japanese culture for the next generation, where he serves as executive chef for both Yakumo Saryo and HIGASHI-YAMA Tokyo.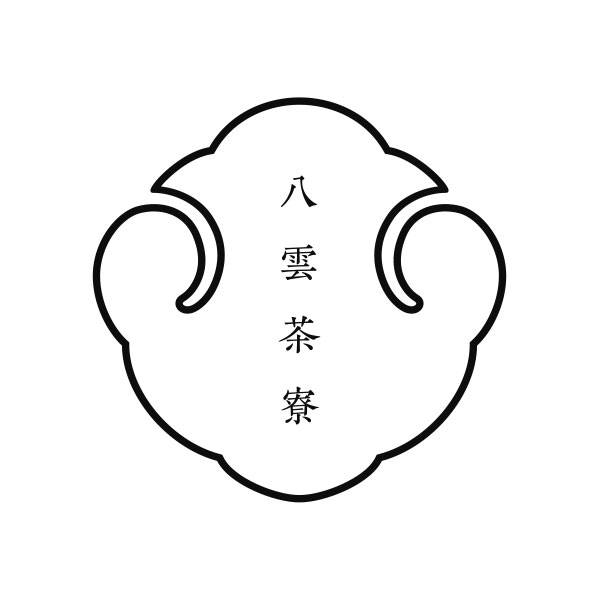 Yakumo Saryo / HIGASHI-YAMA Tokyo
Private homes in Meguro, Tokyo, both allow you to escape the bustle of the metropolis with their high-end yet simple style. Capturing both the extraordinary and the everyday, the cuisine is about modern reinterpretations of ancestral wisdom from around Japan. These restaurants serve Japanese cuisine reflecting the Tokyo of today, to enduring popularity.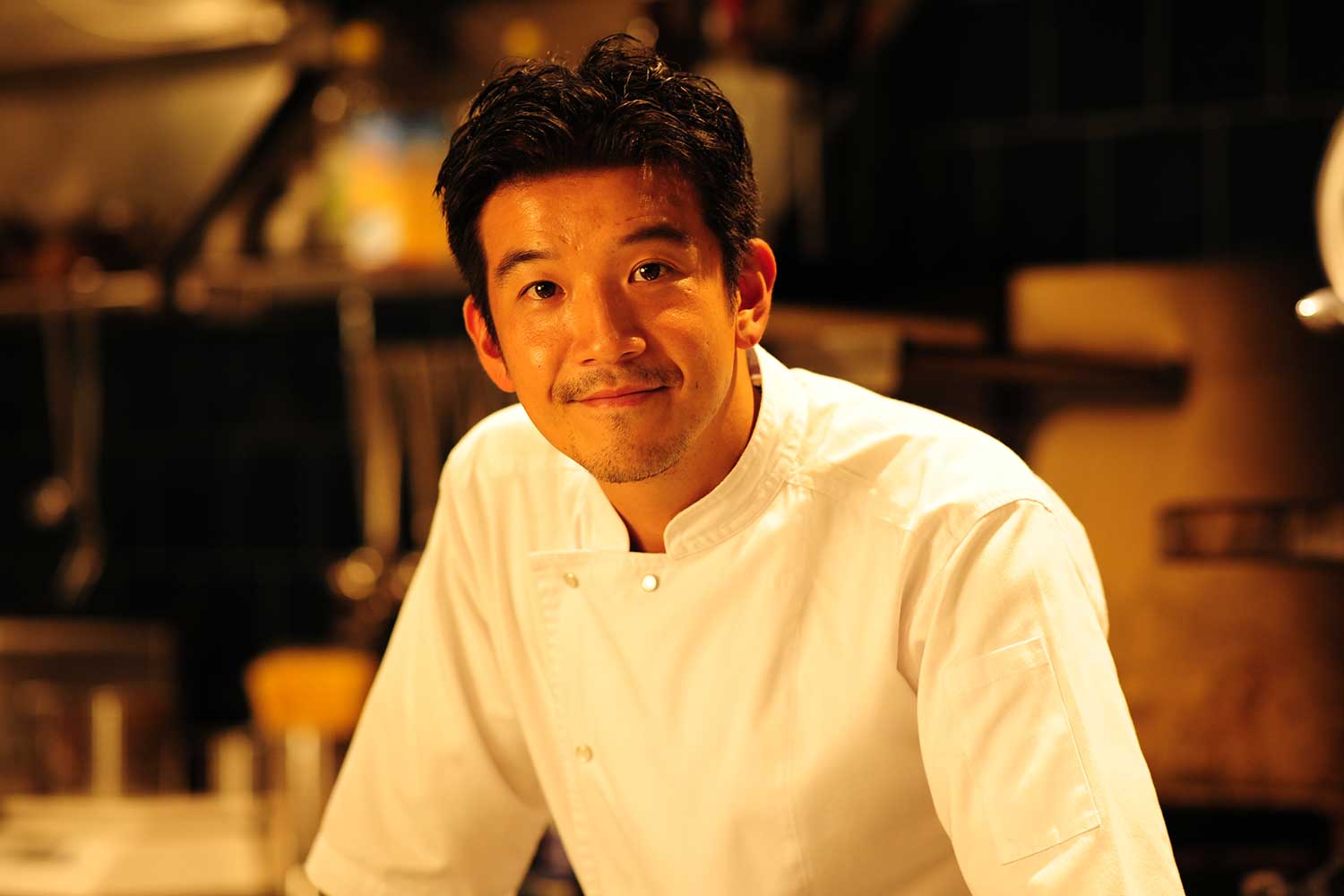 Fumio Yonezawa
Born in Tokyo in 1980, Yonezawa trained at Ebisu Italian restaurant Il Boccalone before leaving for the U.S. at 22 years old. He worked as in intern and later became the first Japanese sous chef at three-star Michelin Jean-Georges. He served as the Chef de Cuisine of Jean-Georges Tokyo from opening until he became Executive Chef of The Burn in autumn 2018. His book Vegan Recipes (Shibata Publishing) was published in 2019.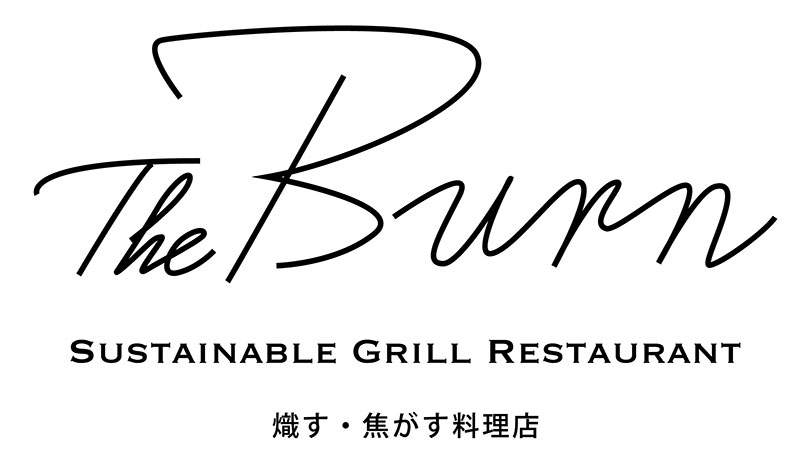 The Burn
Simple yet decadent chargrilled foods – a style still quite rare in Japan. Aged Japanese beef and organic vegetables are grilled to aromatic perfection over piping hot charcoals. The spacious New York-style interior has both a bar area and dining space to suit your dining style.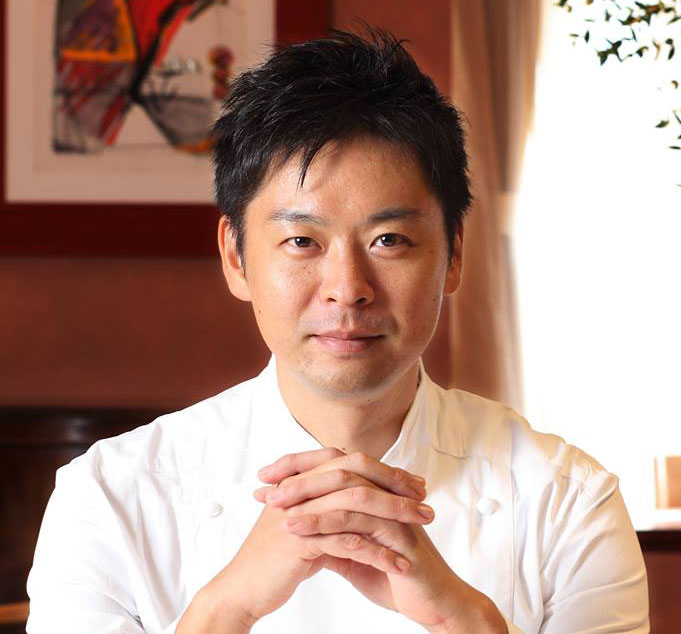 Daisuke Tsuji
Born in Kyoto in 1981, Tsuji left for Italy in 2001 where he began in language school before training at a seafood specialty ristorante in Tuscany and a Chianti trattoria. After completing his training at Locanda Vecchia Pavia in Lombardy in 2006, Tsuji returned to Japan and worked at Volo Cosi in Tokyo's Hakusan, later becoming chef at Shibuya's biodinamico. In 2012, he took on the chef role at Convivio which he reopened after a move to Kitasando in 2015.

Convivio
Convivio is an Italian restaurant found in the quiet residential streets of Kitasando. The chef aims to create "surprising cuisine" emphasizing the best of old and new by combining his traditional cooking skills honed in Italy with incredible Japanese ingredients. The restaurant started an online shop in 2018 and the signature Convilasagna is a huge hit.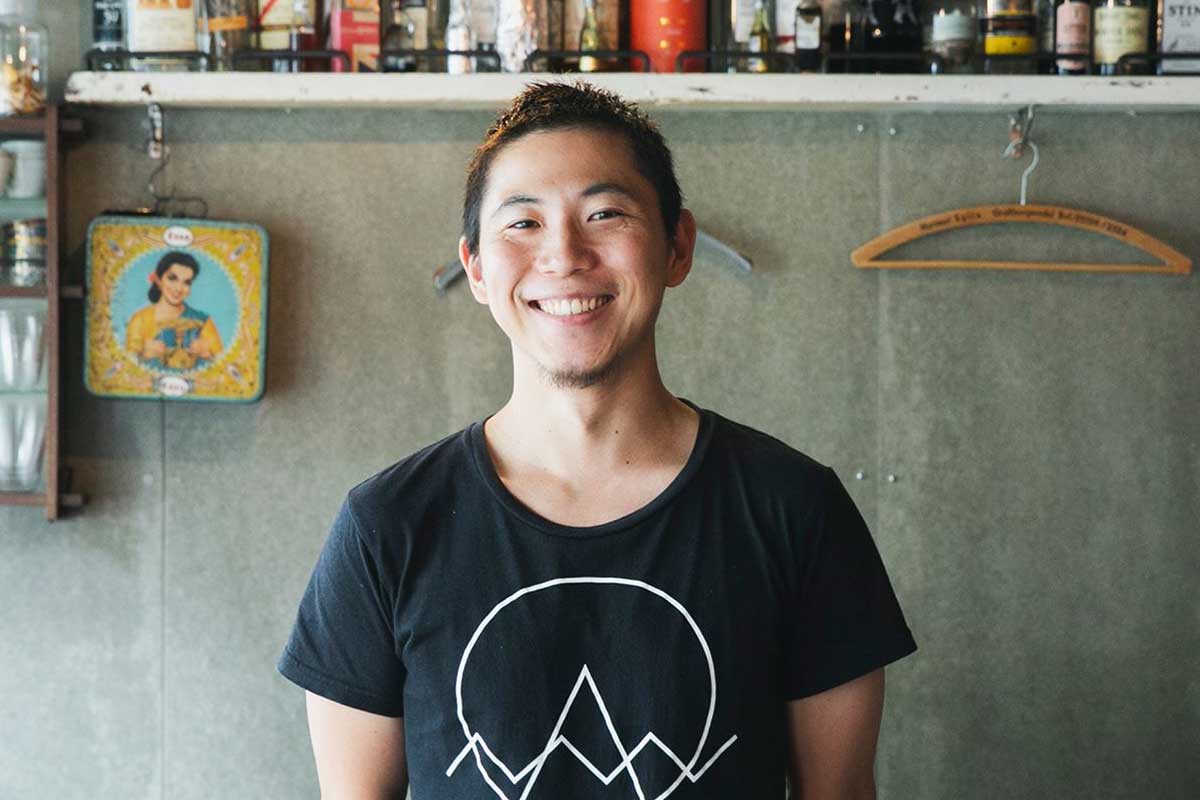 Takuto Nakamura
Born in Ibaraki Prefecture in 1984. After graduating from Japanese culinary school and the group's French-based school, he worked at Comme D'habitude in Tokyo's Nakameguro neighborhood (now closed) before switching to Japanese cuisine. He trained at HIGASHI-YAMA Tokyo, also in Nakameguro, and Yakumo Saryo near Toritsu-Daigaku before taking on the role as chef at Salmon & Trout in the dynamic Shimokitazawa area in June 2019. He earned Silver Eggs at the RED U-35 talented young chef's competition in 2015 and 2016.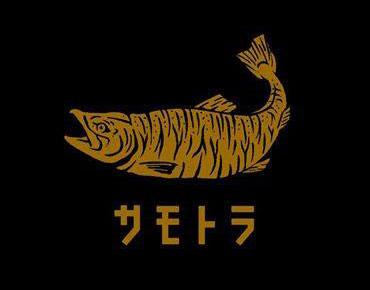 Salmon & Trout
More than 10-minutes' walk from Shimokitazawa Station, you could hardly say this 12-seat restaurant is conveniently located. Despite this and its diminutive size, Salmon & Trout has a unique perspective on cuisine, sake and philosophy that people are drawn to. Switching last year to a chef with a more traditional Japanese cuisine base, guests are excited about the future.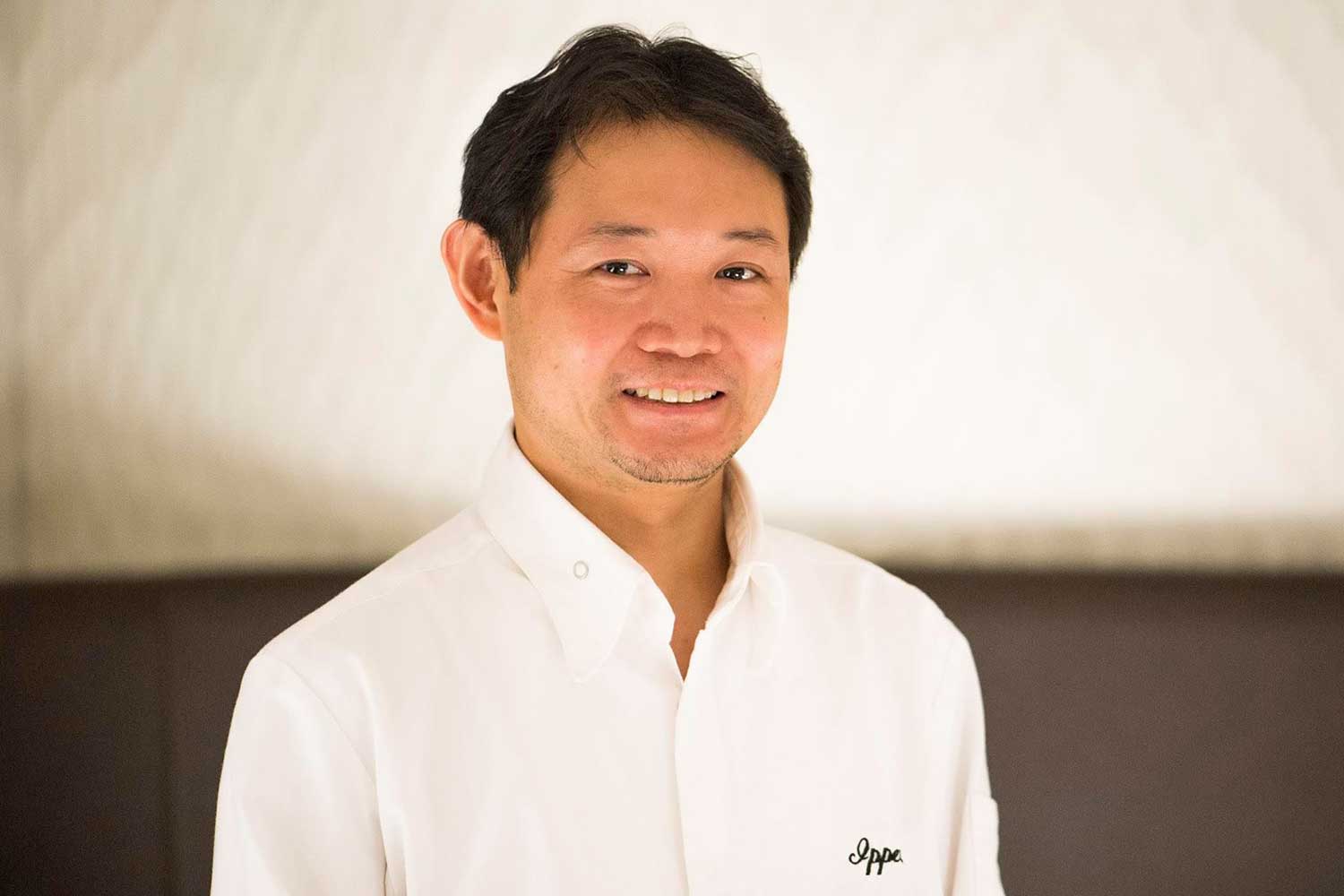 Ippei Matsumoto
Born in Wakayama Prefecture in 1974, Matsumoto trained at French restaurant Vincent in Tokyo's Roppongi district after graduating from a technical training college for chefs. He lived in Belgium for two years from 2000 training at one-star Michelin L'Essentiel in Namur. Upon his return he served as chef first at Au Gout du Jour in Kojimachi and later Au Gout du Jour Merveille in Nihonbashi (now both closed). He went independent in 2014 with La Paix and has earned one Michelin star every year since 2018.

La Paix
Seated in the comfortable 20-seat dining space of La Paix, the chef's heart and intentions are clear as he weaves together the delicacy of modern cuisine with classic food traditions to create richly seasonal Japanese French cuisine. The chef's cuisine connects guests with producers across Japan and the warm service style reminds us of the joy of dining out.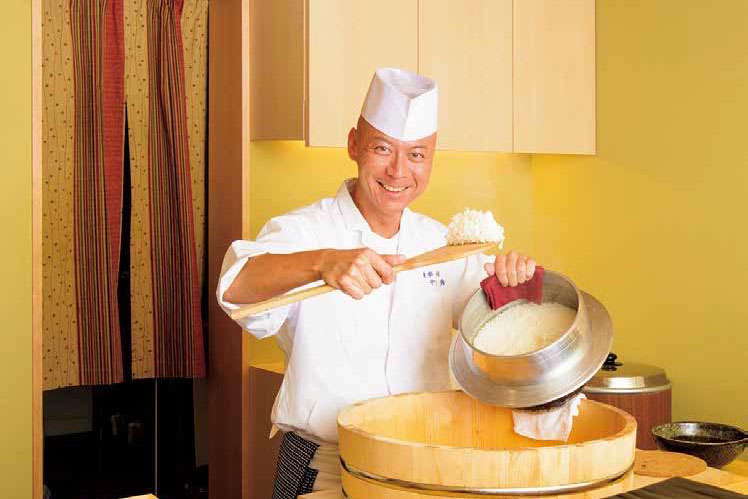 Yasumitsu Watanuki
Born in Tokyo in 1975, at age 26 he joined Koraku Sushi, the Yotsuya restaurant run by his father. When he took over in 2010, he changed the restaurant name to Koraku Sushi Yasumitsu and transformed it from a local eatery into a high-end sushiya. He dines at what are considered Japan's best sushi restaurants and frequently visits producers and growing districts to learn as much as he can, devoted to creating ever more delicious sushi. His motto is simply that dining should be fun. He appears often in magazine articles and on television.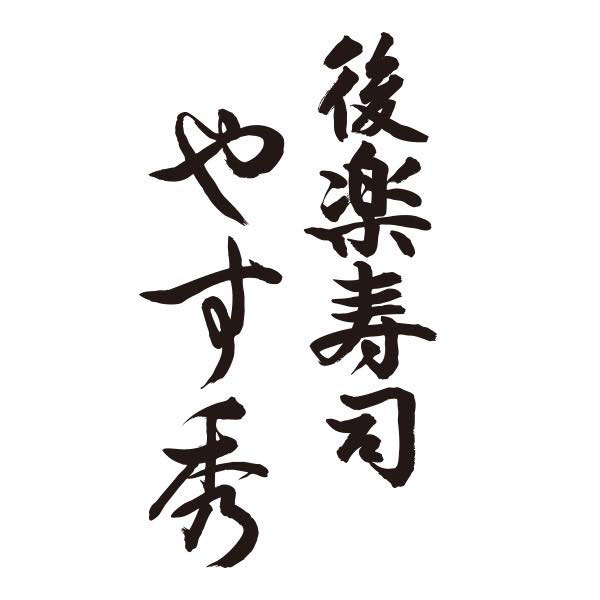 Koraku Sushi Yasumitsu
This hidden sushiya stands inconspicuously on a Yotsuya backstreet. Making daily visits to the market, the owner chef proudly states that when it comes to sushi ingredients, he is there to buy the best irrespective of origin or brand. A hagama traditional iron pot is used to steam the rice for his shari ovals that are adorned with lovingly prepared toppings all served in the perfect state and temperature.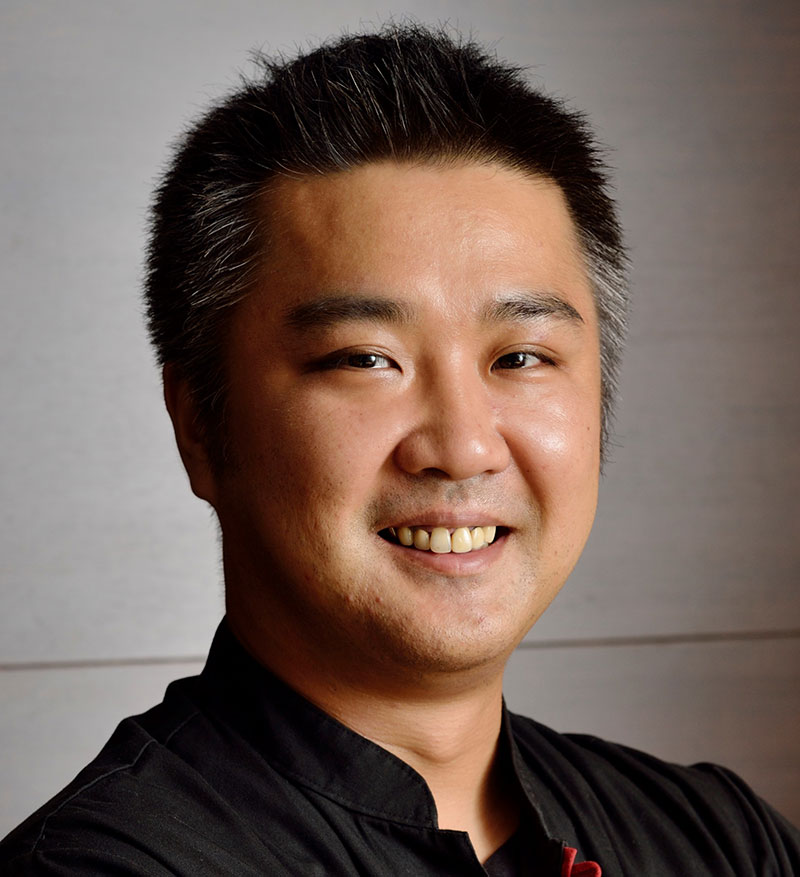 Ryosuke Tamura
Born into a family-owned Chinese restaurant in Tokyo in 1977, that environment compelled Tamura to become a chef. After graduating from culinary school, he worked at several restaurants before joining Sichuan cuisine Azabu Choko where he trained for ten years under Chef Matsuo Nagasaka. He became the owner chef of Azabu Choko Kofukuen in May 2009. In December 2019 he opened itsuka in Minami-Aoyama and actively shares his skills through various media and in cooking classes. His cuisine is characterized by the total absence of chemical additives and faithful devotion to highlighting each ingredient's innate flavor.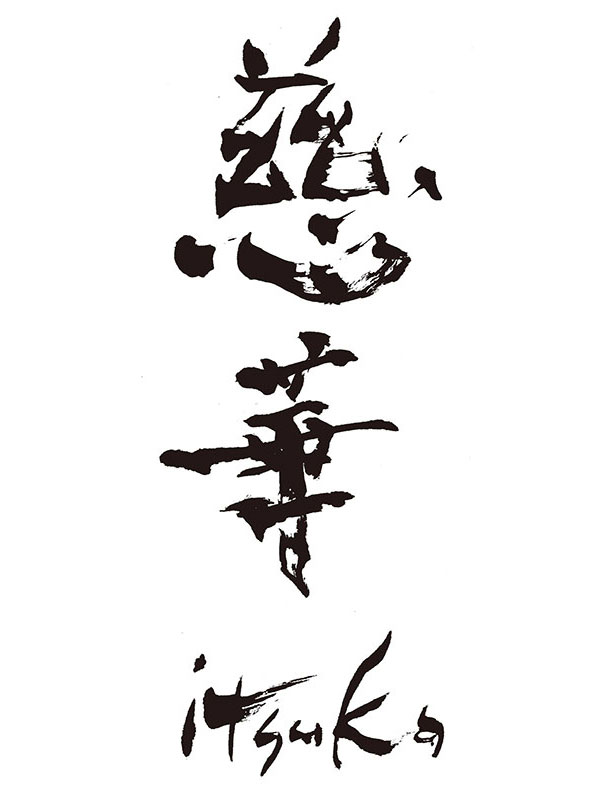 Itsuka
Unique Chinese-style dishes that fuse Japanese terroirs and sensibilities with utmost respect for the techniques and cultural elements that define historical Chinese cuisine. From the appealing elegant course menu to casual foods like dandan noodles and mapo tofu, the chef's exceptional sense and skills are infused into all kinds of creations that can be found nowhere else but itsuka.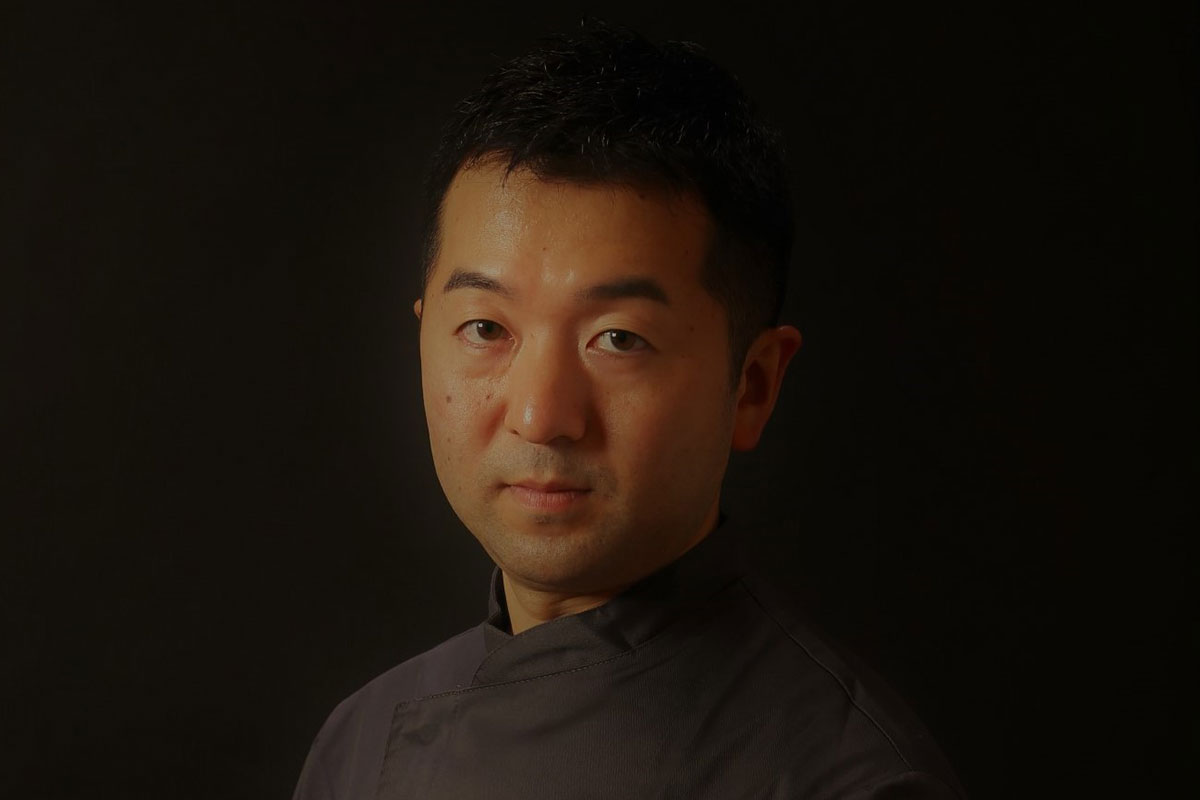 Tomoya Kawata
Born in 1982 in Tochigi Prefecture, Kawata joined Chinese restaurant Azabu Choko after graduating from cooking school. His eight years of training then took him to three-star Michelin Japanese restaurant Nihonryori RyuGin in 2011 for six years, during which time he contributed to the opening of its sister restaurant Shoun RyuGin in Taiwan, also serving as its assistant executive chef. The 2017 opening of Sazenka saw Kawata installed as Executive Chef, and he has earned two stars in the Michelin Tokyo Guide every year since 2018. The restaurant placed 23rd in the 2019 Asia's 50 Best Restaurants ranking and 29th in 2020.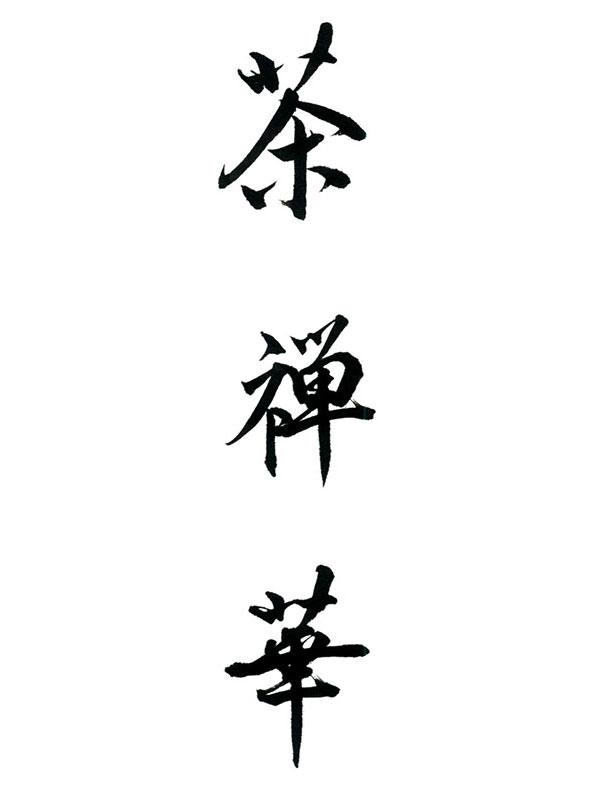 Sazenka
The restaurant is situated in a quiet neighborhood of Azabu in the stylish remodeled former residence of the German ambassador to Japan. The tranquil, elegant space is the backdrop for Chinese cuisine steeped in the concept of Wakon Kansai – Japanese spirit imbued with Chinese learning. With Chinese techniques firmly at the core, the chef brings Japanese ingredients to life to create an incredible course that crosses deeply nourishing, clean food with energy-rich powerful flavors. With no parallel in this world, it is best described as "Tomoya Kawata Cuisine".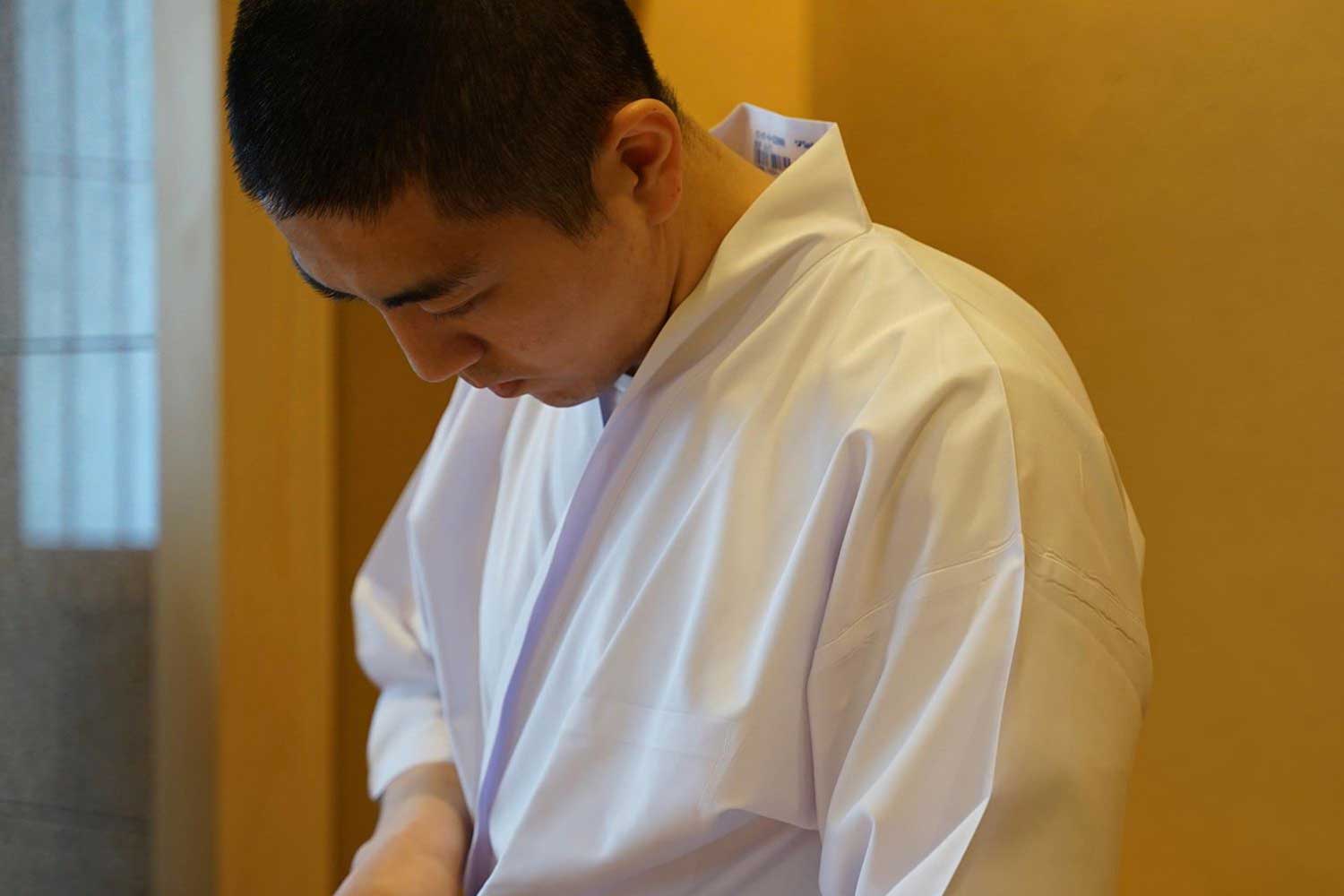 Norihito Endo
Born in Tokyo in 1986, Endo studied abroad in England after graduating from high school. He then followed in his father's footsteps to become a sushi chef. He trained at renowned sushi restaurants in Ginza and Roppongi before going independent in his local area of Ebisu. Endo visits producers around the country in constant pursuit of modern sushi based on the concept of updated sushi traditions.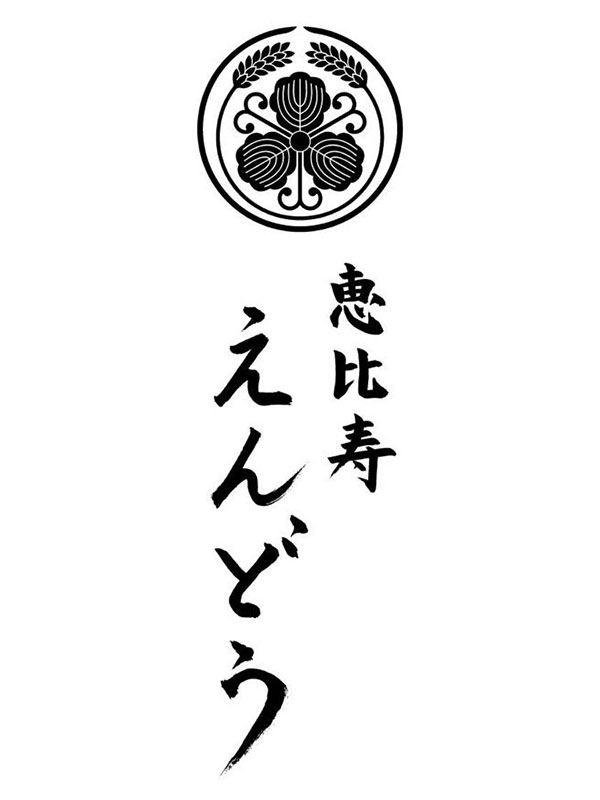 Ebisu Endo
Eight-seat sushi restaurant within footsteps of Ebisu Station on JR and Tokyo Metro lines. Opened in 2019, the young chef-owner prides himself on the top-floor location and natural light afforded by the generous window. The interior features a natural timber counter and warm tones and other items the chef is very particular about, such as the traditional ice box in which his precious ingredients are kept cold. He dedicates himself to conveying the sentiment of producers to diners through skillful sushi techniques.